Foot Fridge magnets or
ornaments made of Cement.
Fridge Magnets have magnets embedded in the castings
Prices are add ons to regular mounted castings
Starting at $35
3 more then $30each
Ornaments with ribbon to hang them on the wall or Christmas tree
Start at $30 Each
White castings
All copes can be done in any paint finish extra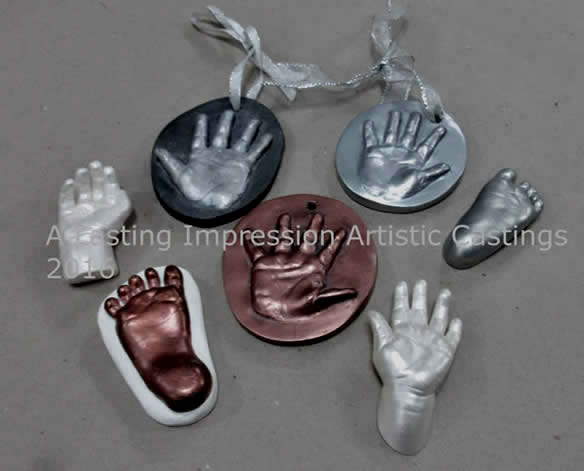 Prices are add ons to
regular mounted castings
Hand or Foot fridge Magnets
made of unbreakable resin.
$40 each
minimum order for resin castings
is 3 or more
5 or more $30 each
White pearled resin
or special pricing for metalic or cold cast resin. (metal with-in resin)
Makes a Great Gift for any occasion!
A popular gift idea for grandparents.
Since I don't have a fridge in my studio I framed a piece of metal to display my fridge magnets